Hand Presses
MANUALLY OPERATED DIES – TA-26 M.O.D. UNITS
Announcing the TIMELY FABRICATION SYSTEM for increased efficiency and profit.
This series of manually operated Hand Presses permit you to fabricate prefinished material into fire rated KD sidelites, borrowed lites and transoms. The TA-26 Casing Cut-off, Header Notch, Coping Press, and Glass Stop Cut-off Press are all you need for producing professional sidelite systems at amazingly affordable prices.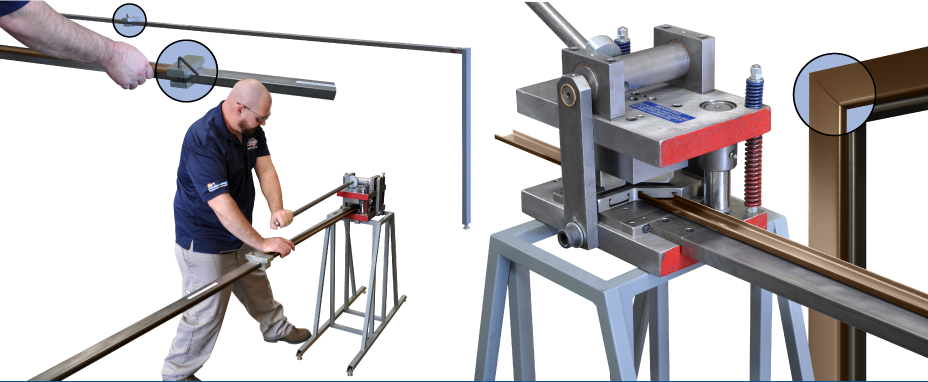 Provides effortless, precision cuts on TA-8 casing for either left hand or right hand 45 degree miters or 90 degree straight cuts.

Used to easily create either a header notch or mullion notch in using three simple operations. Accommodates jamb depths from 3 3/4" up to 8 3/4" (excluding 4" roll formed profile).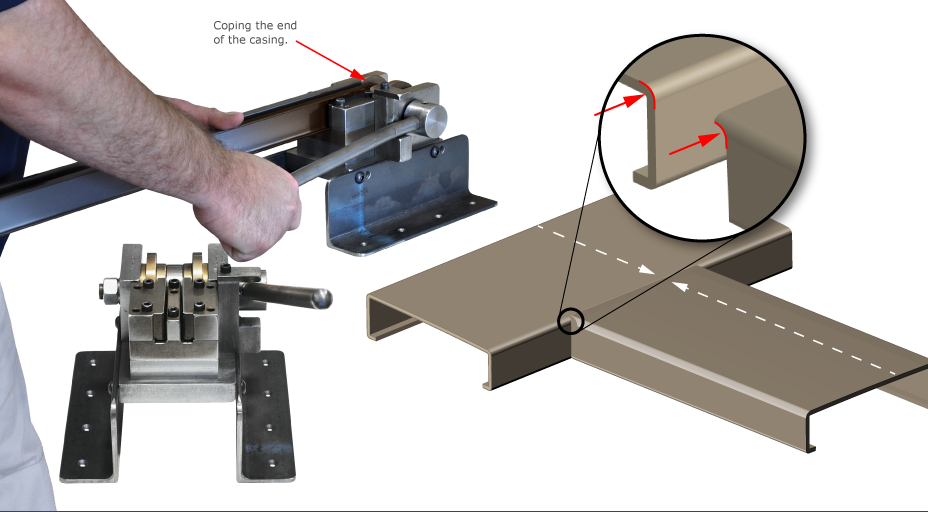 The Coping Press is used to cope the ends of TA-8 that intersect TA-8 casing at a 90 degree angle. Coping the end of the casing provides a tight fit around the radius formed edges of the casing.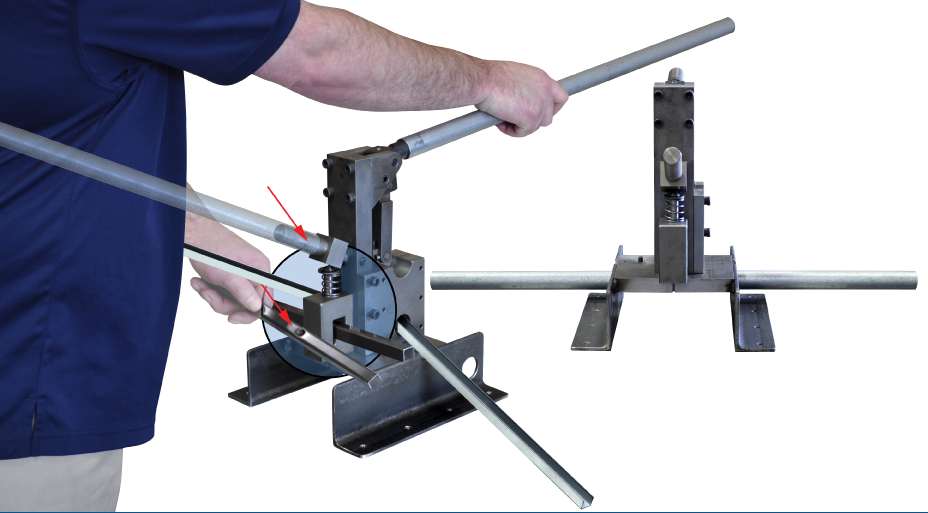 The Glass Stop Cut-off Press provides precise and effortless cutting of glass stop for sidelights, borrowed lights and transoms. The press has a secondary punch that punches and dimples the glass stop for the glass stop screws .